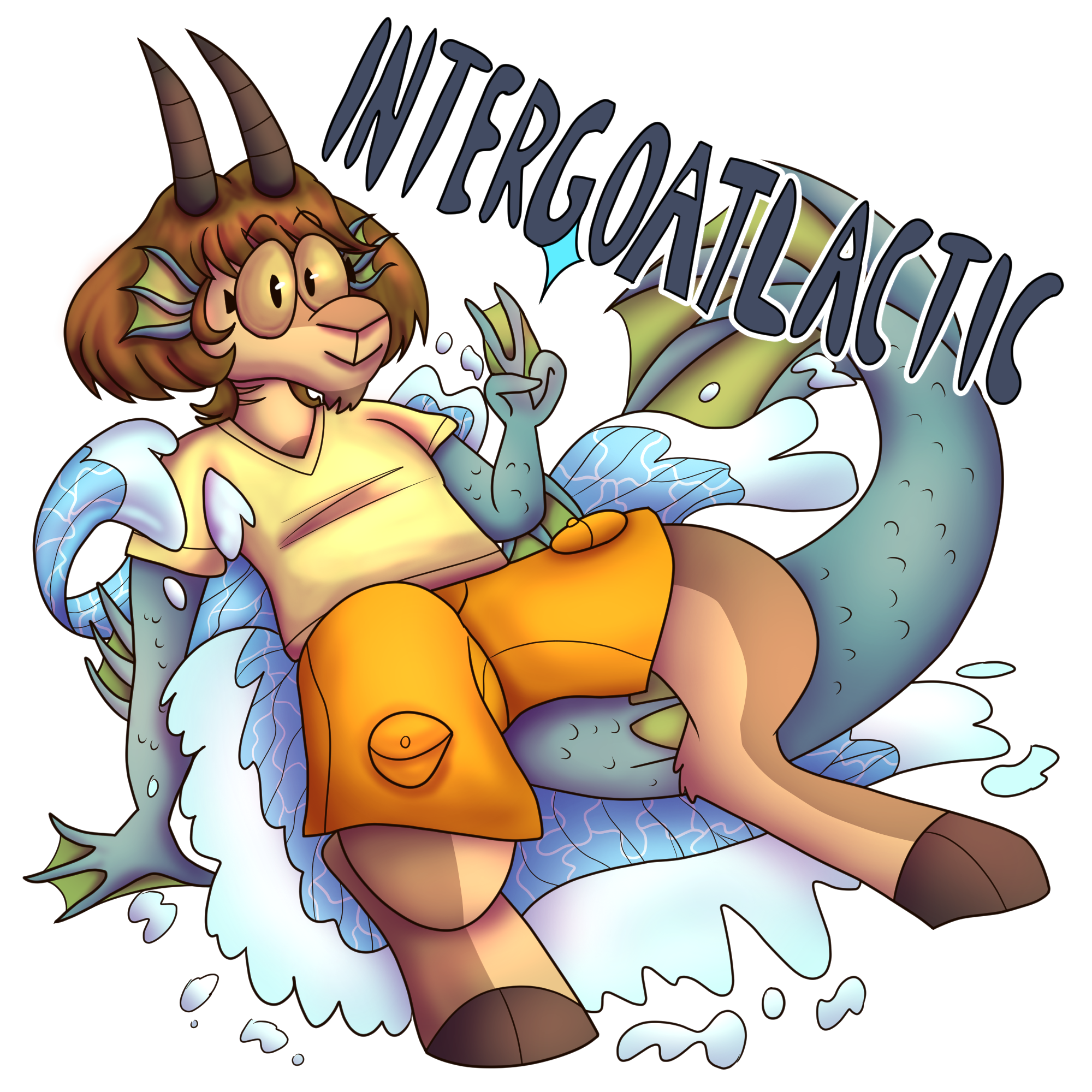 Hi there! Welcome to my humble abode on this corner of the internet! My name is Nova (He/They) I'm a 21 year old artist of many mediums and I invite you to look around. Here you'll find a collection of a myriad of things I'm interested in most notably art and animation. This site is a constant construction zone and I'm always looking for new things to add so if you have any ideas to improve please drop a line.
Webrings I'm In
Links
Art Links
Personal Links
Changelog
01.29.2023
New blog update! I'll be overhauling my projects list page in the next few days so keep an eye on that
01.14.2023
Removed the artists of neocities button from my webrings list due to the shut down
01.10.2023
New answer posted!
01.08.2023
1 new blog post
12.22.2022
added in a new sitemap page and updated most of my current pages to reflect this new addition
12.05.2022
updated Interests and 1 new blog post
11.26.2022
added some more recent art and the magical girl dragon page
10.17.2022
new blog post maybe something else later if i feel up to it
09.17.2022
new blog post! I've also added some new art to my art page a couple of days ago
09.05.2022
new blog post! talking about how busy i've been and my plans going forward
08.27.2022
added 2 new art pieces to my art page!
08.08.2022
added my new furaffinity page to my links please follow if you're over there I don't have many furry followers on my other accounts
07.26.2022
added a button and updated my header on most of my pages the only two that are not updated yet are the projects list and my laura shrine
07.25.2022
added a button for the Artists of Neocites Webring to my webrings!
07.22.2022
Surprise! website makeover time! it's been bugging me for a while so I finially updated my home page hope you like!
07.21.2022
updated the main image on this page! having not be done for so long was getting to me lol
07.19.2022
1 new blog post
07.16.2022
added Eulogy of Science: Prologue to my recent art as it's a game I made so it counts as art!
07.09.2022
1 blog update which should be up soon as well as added my artfight to my links page
06.27.2022
updated recent art, added a blog post, and fixed buttons on my homepage
06.17.2022
updated my recent art page with some recent doodles
06.16.2022
added a blog post
06.14.2022
updated some image links most notably the ones for the mdg profiles and my recent art also maybe a blog post later today
06.11.2022
1 blog post which should be up within the hour
06.06.2022
1 blog post as well as i started on reformating how i want my site to look but i haven't published said changes yet
06.01.2022
Added my yesterweb site widget and a blog update
05.31.2022
made a separate page for my Magical Dragon Girls project and did a little editing the the project list page
05.20.2022
moved kofi link to my homepage
05.17.2022
added
my Ko-Fi
to my links page
05.15.2022
added an askbox feel free to open your hearts to me! and also a blog post as well as adding some new art
05.09.2022
added a button and a blog post
05.05.2022
added my toyhouse to my links, added a button to cinnamuff's site, and added one blog post
04.28.2022
added 1 blog post
04.26.2022
fixed links to my personal accounts since they haven't been updated since i changed my username and adding my flight rising profile also added a blog post
04.25.2022
added an image to my projects list page and 1 blog post
04.23.2022
reformated my blog page to only display my 10 most recent posts, added my artfight to my links, added two new buttons
04.20.2022
1 blog update + added my article in the Yesterweb Zine to my Recent Art page!
04.19.2022
1 blog update and updated the homepage image (still working on it but hopefully it'll be done soon)
04.17.2022
1 blog update
04.16.2022
1 blog update and added more buttons linking to other people's sites, if we follow each other and you'd like your button here please let me know!
04.15.2022
added two new characters to the magical dragon girl roster which you can find either through my project list page or here and here!
04.12.2022
began the process of making profile pages for my magical dragon girls the first one you can find here and here also blog update
04.11.2022
blog update and added my commissions card and discord handle to my links in case anyone would like to chat!
04.10.2022
1 blog update
04.09.2022
nother blog update that should be up soon if not already + a new image for my homepage that's still a work in progress + added an animatic to my recent art
04.07.2022
added a blog update the other day and maybe another one today if i have time
03.29.2022
added one of my live2D animations onto my recent art page will most likely also add another blog update today as well
03.27.2022
should probably update this every time I make a new blog so that's something i've done today, i've been updating it pretty regularly recently so take a look
03.19.2022
finally adding a changelog here so people can see what i've been up to also added a laura la mer shrine that you can find on my interests page